Ellie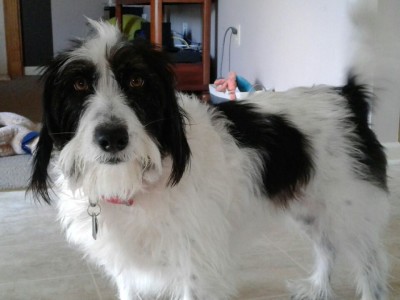 It has been almost 4 years since we adopted our girl, Ellie (formerly known as Iva). While we had a few issues with her uncertainty of men and small kids, specifically those with glasses, she adjusted quickly to everyone coming and going. One of her favorite friends to play with now is our 1 year old niece. I never thought of our family as one that would fit a small(ish) dog but she stole my heart and took off running with it. She's a neighborhood favorite as every walk around the block (4-5 times a day) she insists on carrying one of her "babies". Despite the obvious time a previous owner had invested in training her, Ellie still found herself at the shelter twice in the same year. I can't understand why but I'm thankful. She's amazing! We're so grateful we were given the opportunity to take her home.

- Ellie's Furever Family, The Hohns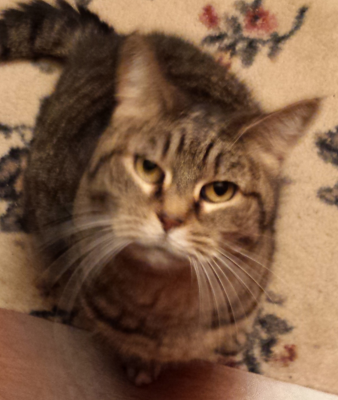 We adopted Spice about 10 years ago. She loves being the one and only here. She enjoys the whole house. I'm home now on permanent disability and she loves to keep me company. Spice is in good health and is eating well. She loves to e brushed so we groom her several times a week.

Merry Christmas, Geri 
Bootsie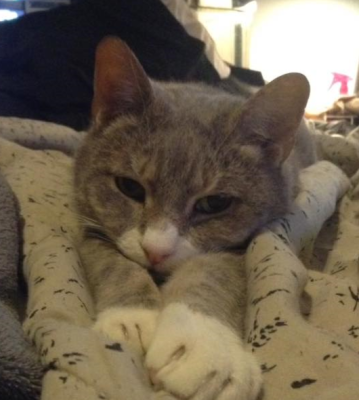 I adopted Bootsie from the shelter back in April. He wouldn't leave me alone when I visited, but regardless of his age- I knew it was a right fit.

It was said that he was chronic with sickness and the first few months were filled with trials and tribulations. I got him on a good plan with Banfield Pet Hospital, and we tried for months to figure out how to fix his constant sneezing and stuffiness... to no avail.

However, a few months ago the vet decided that it was time to try allergy medicine. That perhaps it's been allergies all along and not sickness. So we put him on a routine of prednisone and low and behold... it worked! He's been very, very good since then and he's still as chipper and in as great of spirits as he was in the shelter!

He's been a welcomed addition to my home. The most cuddly and sweet cat that I've ever had or been around. I also renamed him to Razor, FYI.

I'll attach some pictures of the old man and just wanted to write this e-mail to give you guys an update and say thank you once again for allowing Bootsie/Razor to come into my life!


Cody

Ginger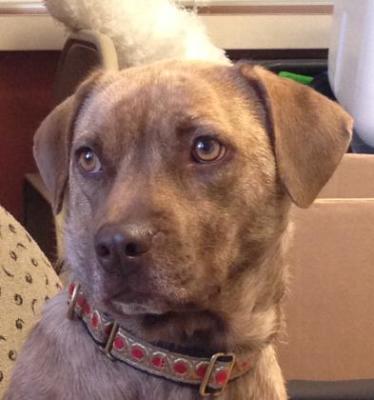 Hello my name is Ginger. The shelter saved me and my two babies from a shelter down south.

When I came in, I was very sick. I had a cold and tested positive for Heartworm. I was underweight and just not feeling my best. A lady came in looking to adopt a new friend. She was told about me. You see I was not in the regular building with my other friends. I was all by myself and lonely. I had to be by myself because I needed to stay calm to stay alive from the heartworm. My babies had already found their forever homes. This lady became my foster mommy. She wanted to adopt me but had to wait until I was better.

For four months she worried about me while I underwent dangerous treatment to beat this horrible sickness. PLEASE HEARTGUARD YOUR FURRY FRIENDS, don't let them go what I went through. There were days I didn't think I would make it. But I did and I am happy to say, I BEAT IT!!!!

I am now a healthy girl and I was adopted yesterday by my family. I also want to thank The Center for taking such good care of me during this process. They provided me with all the medical treatment that I needed to survive. The other day I went to see Santa. I was on my best behavior!
CLICK HERE TO SUBMIT YOUR STORY